Some may see these as creative barriers, but they're more like a set of instructions one must follow in order to successfully complete a project. A good designer is able to work within any given parameter, no matter how constraining they may seem.
Some projects are more limiting in terms of creative exploration than others, and at times can be hard to find clients that can put complete faith in your direction for a project. This is totally understandable; they are the client, and they pay your bills. It is the job of the designer to make the client happy, and to give them a finished product that they will love.
This process can be difficult at times: working on something for hours on hours, pouring your all into a polished masterpiece only to have it discarded because the client disagrees with the result. It's hard not to take this type of feedback personally. But as a designer you can never take things personally. Just like art, design is subjective, and something that one person might appreciate, another may not.
This is why I set aside time for personal work. It's a great way to open the creative mind and have complete control over a project of your choosing. It allows you to have total freedom to create, explore, and most importantly to learn something new.
But just like client parameters can be limiting on a studio project, having complete freedom over your personal work can be limiting too. Not knowing where to begin is the most difficult step to overcome. I usually start by picking a medium; a canvas, a shirt, or a simple Instagram post and see where it goes from there.
Balancing studio and personal work keeps things fresh, it allows you to embrace both constraint as well as freedom. I wouldn't favour one over the other, I have produced work on both ends of the spectrum that I am equally happy with, but balancing client and personal work is a great way to become a more well-rounded designer. Below are some examples of work I've produced outside of studio time.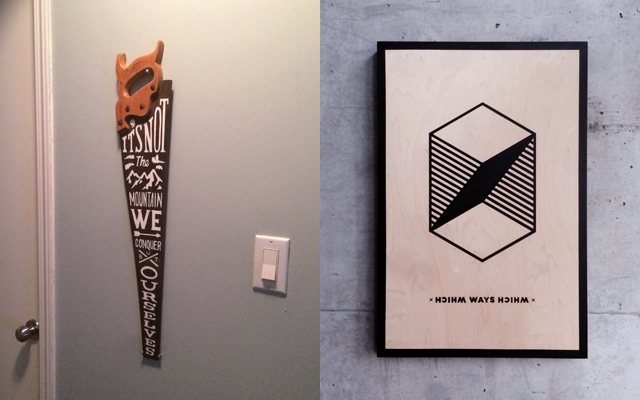 Saw / Wood Canvas
Two paintings, using only white and black paint, experimenting with different canvases.
---
Letter Desk Light
Created using plywood, plexiglass, and LED continuous lights.
---
Life on Riley
Swag made for the July long weekend, which is the cottage's birthday weekend.
---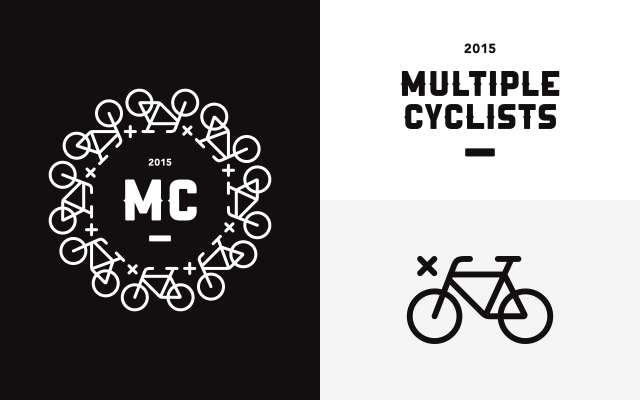 Multiple Cyclists
Logo lockup for an upcoming bike ride fundraiser for Multiple Sclerosis.
---
Cory is 88 Creative's senior designer. You can see more of his work (and his cottage!) on his Instagram.