It's a perfect world where I can watch the sunrise on mountains that have been here longer than any of us, while simultaneously listening to Adele's new single.
All of that aside, while I was in vacation mode, my designer's brain had not been left idle back in Toronto. Vancouver boasts nature, amazing food, and some seriously wicked antique shops, but it also has some really great examples of art and design that serve to help better the city. Let's check out three things Vancouver is doing that Toronto could learn from:
Wayfinding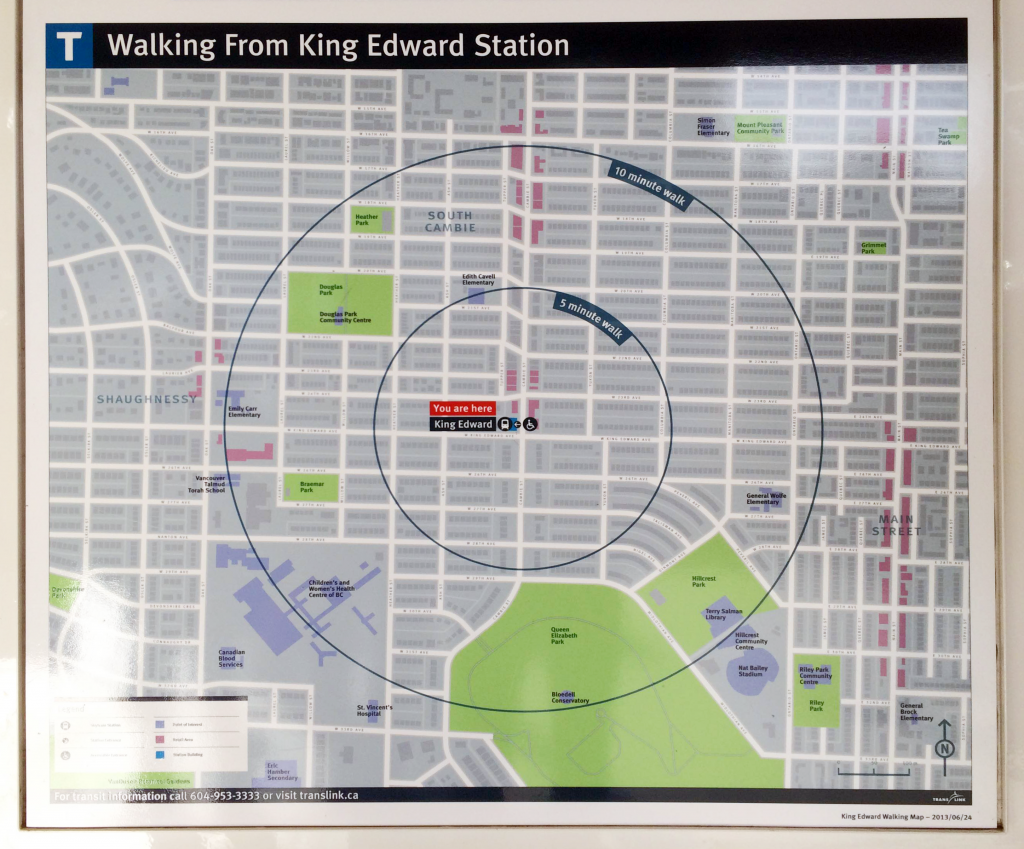 I know that we have maps like this at some stations in the touristy parts of Toronto, but a really simple breakdown of everything within walking distance is super helpful, especially for a newcomer who is directionally challenged and resistant to using their data (I had things to Instagram).
Pedestrians and Cyclists Living In Harmony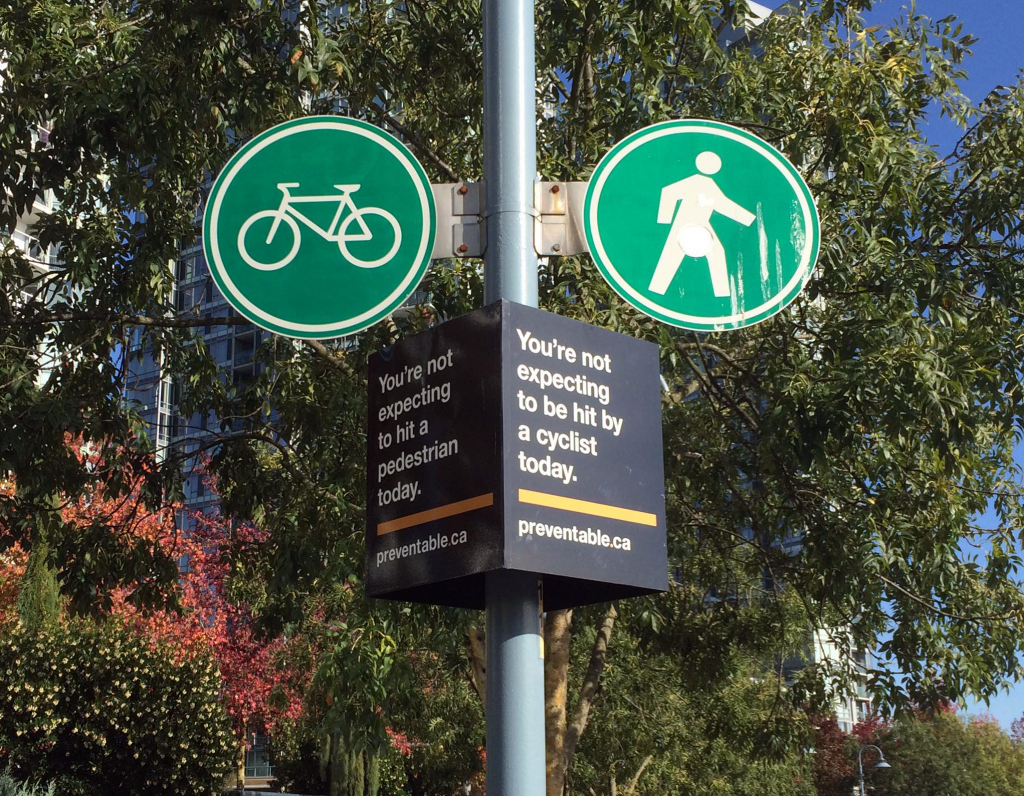 Vancouver is the ideal city to take a stroll or ride a bike and they have put a lot of work into making it a hospitable environment for both pedestrians and cyclists. Along the waterfront trails where it's easy to get distracted and cross from one side of the path to another, they have these signs on every post that remind you to keep your eyes open.
Public Art (everywhere)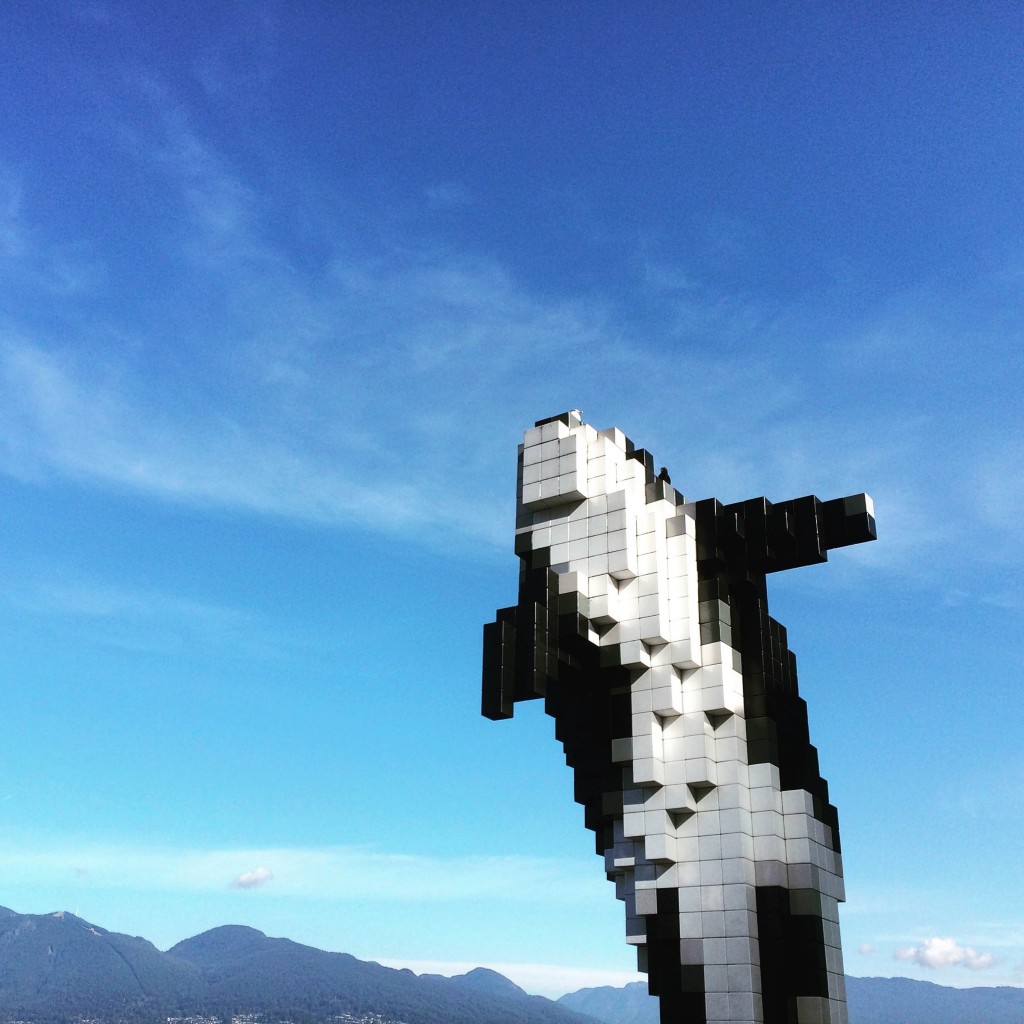 Everywhere you go, there are installations, sculptures, murals, and more. Public art is a huge part of the Vancouver landscape, and so much of it focuses on the rich history of the area and the nature surrounding the city. I was staying in an area that's transitioning from industrial shipping yards into residential and commercial neighbourhoods, and almost every side of a building was covered with a mural (commissioned murals, not graffiti–but there's tons of that too!) Vancouver is a place where they clearly understand the value of connecting with your surroundings and how important public art is in fostering a sense of community and pride.
Tim Singleton is an intermediate designer at 88 Creative. You can follow his west coast lust on Instagram and Twitter.