I remember using Hailo (R.I.P.) for the fist time and discovering that the mundane task of ordering a taxi was actually fun. Instead of carefully spelling out my street name over the phone and waiting to see if they got it right, the whole process was friendly and interactive. Great UI gives you just the right kind of feedback at the right time. When UI design is successful, doing everything feels like a game. Whether you're ordering groceries online or scheduling a house cleaner with Helpling, the experience can be delightful.
The intuitive organization of information, the use of shapes, colours, and animations, visual and auditory feedback when you complete a portion of a task, and a feeling of overall progress are all elements of great UI. Some of the best examples of great UI are addictive video games. The mobile games people can't stop playing can be great inspiration for functional apps, websites, and even print pieces. I love reading before bed, but sometimes indulging in iPhone games takes the cake. Here are five games that are preventing me from finishing the complete works of Proust.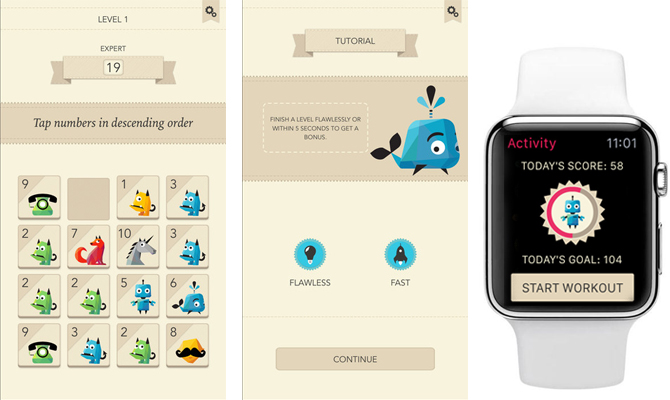 Rules! is essentially a memory game. You have to tap the squares in the correct order based on the images, colours, and numbers. The character design, the simple concept, and the satisfaction of getting it right mean I. Can't. Stop. Fun fact: this was the first game to be offered for the Apple Watch.
UI lesson: Different people will process the visual information in different ways to remember the rules, but they can all win the game. Consider different kinds of learners when designing interface elements.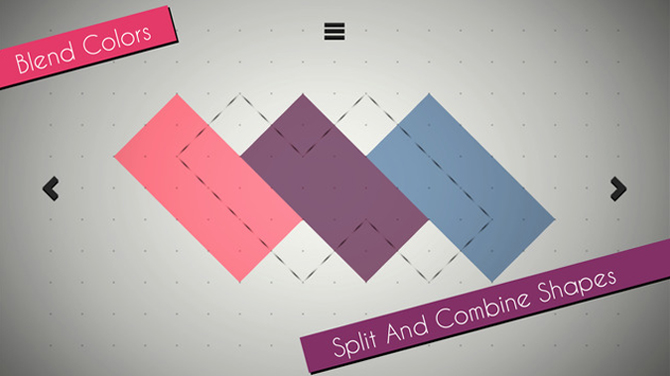 Geometric shapes in pleasing colour palettes and no time limits (that's where the zen comes in). I love the way the colours multiply as you layer the shapes on top of each other to solve the puzzles.
UI lesson: Great colour combinations go a long way in making people want to use your app, even if they don't know why.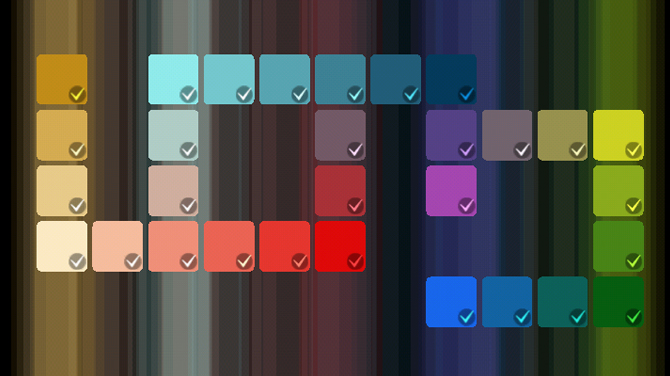 Take the coloured squares and arrange them into pretty gradients. That is all. So simple, yet so rewarding.
UI lesson: Make people look back on their progress and sigh with satisfaction.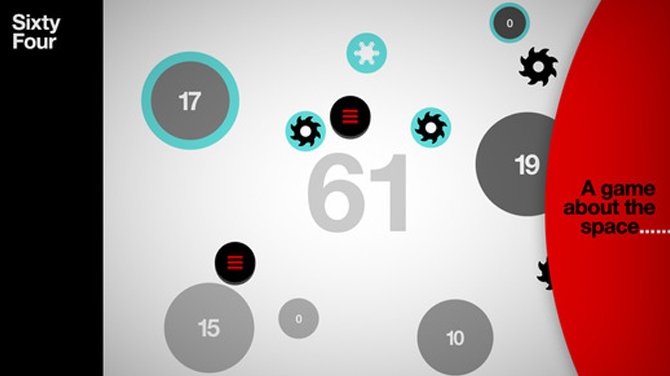 In Hundreds, all you have to do is put your finger on the moving grey circles as they move around while they're not touching anything else. The numbers in the middle of the circles increase as you maintain contact with the screen, earning you points. The game introduces variations and extra challenges one at a time, but they're really simply and intuitively designed so you know what to do without the game having to explicitly tell you.
UI lesson: Keep the core idea dead simple and build on it incrementally. Have the design itself get users to understand what to do so they don't have to take an extra step by reading an explanation.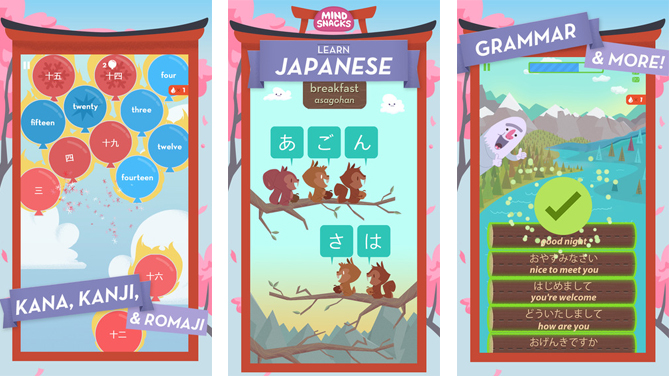 Last year I visited Japan for the first time and thought it would be wise to learn some Japanese, so I downloaded several different apps as an experiment. Mind Snacks is a series of language-learning apps that look like they're designed for five-year-olds: colourful, bubbly, and fun with cute animals. While this probably isn't the most effective way to become fluent in a foreign language, Mind Snacks did teach me to count to 20 in Japanese like a boss.
UI lesson: Look at products and apps designed for pre-literate children for inspiration. Kids won't spend time on things that aren't fun to use. Young children are also great barometers of whether or not an interface is intuitive.
Gabriella is 88 Creative's creative director. Tell her about your favourite apps on Twitter.